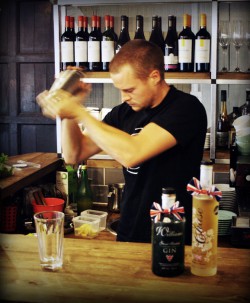 We put the same care and attention into our range of drinks as we do our food. It's a tough job having to sample all those great teas and coffees, local beers and ciders, stonking wines and superb cocktails, but in the interests of serving you the best it's what we do. We don't enjoy it at all, honestly! You're welcome to pop in for drinks whenever we are open, and we even offer takeaway on our Tea and Coffee so you can enjoy CSONS on the go!
Tea
Our tea comes from the Herefordshire based Trumpers Tea . We reckon it's some of the best loose leaf tea around.  With over 20 years' experience and ethics to be proud of, Claire sources her tea direct from growers around the world. Our current range includes English Breakfast, Earl Grey, Jasmine Green, Chai (infused with hot milk), Peppermint, Lemon Verbena, Rosehip and Orange
Coffee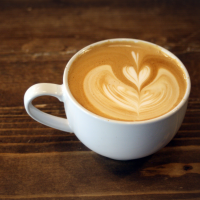 We're a bit too keen on our coffee at CSONS, you might even call us obsessed, which is why we have invested in a La Marzocco Linea coffee machine (widely regarded as one of the best around) and teamed up with the fantastic Matt and Anabelle at Shropshire based Hundred House coffee to produce our own signature espresso blend. Matt's passion for his craft and 15 years of coffee roasting experience means we are proud to say that we think we serve some of the best coffee around!
Our milk is organic and comes from Cotswold Dairy. For those of you who are dairy intolerant we always keep a supply of Soya milk and are happy to serve this with any of our coffees.
With the full selection of coffee styles that you would expect from a great coffee house we offer everything from Espresso to Mocha and always have Hundred House decaf if you need to keep off the caffeine.
Soft Drinks
We have a great selection of soft drinks including Local apple juices, our own freshly squeezed orange juice and local Elderflower presse. We are also proud to serve the full Karma cola range of fairtrade and organic sparkling drinks.
The Bar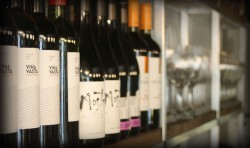 Being in Shrewsbury we have a plethora of breweries and cider makers around us, many of whom we are glad to call our friends. You will always find Salopian and Hobsons beers as well as ciders from Newton Court and Oldfields.
We hand pick our wines and we're confident there is something for everyone and every dish, from light and easy drinkers to bold deep comforters. Our house Prosecco is something of a marvel too!
In the mood for a cocktail, no problem! We have a selection of spirits, many from local distilleries including Chase and Ludlow and love experimenting with flavour combinations to create our house cocktails. We also make our own liqueurs using local fruit when it's in season. Is there a better way to preserve those flavours through the year? Some of our creations include Rhubarb, Blood Orange, Greengage and Damson.
For more details, please download our drinks menus:
Evening Drinks Menu – Daytime Drinks Menu – Cakes, Teas and Coffees